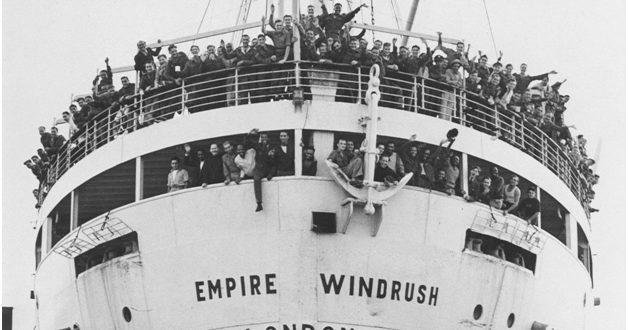 SCNT Press Release- Crossing Borders
PRESS RELEASE
New Museum Exhibit to Explore Mass Migration of Kittitians
In Search of Better Fortune Abroad
February 26th, 2019 (St. Christopher National Trust):  A new exhibition that will open at the end of February at the National Museum will explore the large-scale migration of people from St. Kitts in search of better opportunities abroad.
"Crossing Borders" will examine this movement of nationals to other countries from the period just after Emancipation up to the 1960s.
"Emigration continued to provide a means of escape from the hardships and misery which were the lot of the majority of working-class people," Sir Probyn Inniss wrote in his book Forty Years of Struggle: The Birth of the St. Kitts Labour Movement.  Indeed, it was largely in search of work that so many Kittitians packed up and set sail, many never to return.
The exhibition will look at the various migrations to countries such as Panama, the Dominican Republic, Cuba, the United Kingdom, Bermuda, and the Virgin Islands and explore the effects of migration on the local population and economy.
The exhibit will also feature documentary film footage, photographs, and vintage documents, including a list of migrants in the Dominican Republic and a list of nationals living in the USVI in the early 20th Century.
Opening in the museum's Special Exhibit Room on Thursday, February 28th, Crossing Borders will run until Friday, May 24th, 2019.
END
The St. Christopher National Trust (SCNT) is a non-governmental organization [NGO] that was established by an Act of Parliament in 2009. The Trust transitioned from the St. Christopher Heritage Society which was established in 1989. The primary objective of the Trust is to administer and preserve sites, buildings, and objects that are historical, archaeological, architectural, environmental, and artistic importance on St. Kitts.
The National Trust manages the National Museum, a Documentation and Research Center, and heritage focused Gift Shop. It also has oversight of five historical sites.
For more information, please contact the Executive Director by emailing schs@sisterisles.kn or calling 465-5584 or 762-5584.

ankara escort
çankaya escort
ankara escort
çankaya escort
ankara rus escort
çankaya escort
istanbul rus escort
eryaman escort
ankara escort
kızılay escort
istanbul escort
ankara escort
istanbul rus Escort
atasehir Escort
beylikduzu Escort